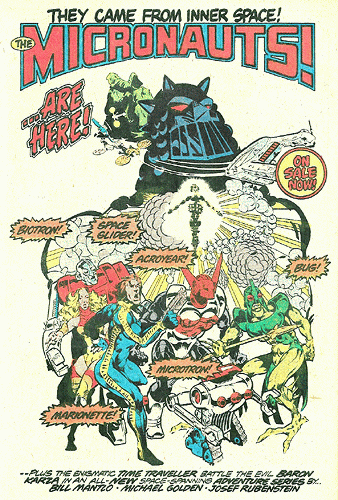 Since then, my speed and reliability got me the reputation as Marvel's "fill-in king". I would write any character quickly and, while my plotting was weak, everyone liked my dialogue. I seemed to have a flair for catching the Marvel hero's syntax. But as editor after editor came and went (Roy Thomas to Len Wein, Len to Marv Wolfman, Marv to Gerry Conway, Gerry to Archie Goodwin, Archie to Jim shooter) I seemed to get passed over for a regular title. I'd done a run on Marvel Team-Up, but that's one of those books that sells very well, but which writers hate. You can't really develop the characters because they all star elsewhere.
I was given other titles (Frankenstein, Morbius) but they were mags that were near cancellation anyway, and failed even before I could get started. Only my work on Sons of the Tiger had any sense of continuity, and there was an unfortunate and unfair to ignore the then-weak black & white department, and George Perez and I worked in virtual limbo, doing as we wished with our semi-kung-fu characters, creating new characters like the White Tiger.
Then someone noticed that George had gotten really good and offered him Fantastic Four or Avengers, I forget which. So George left, and we began playing musical artists on Sons of the Tiger. Keith Giffen, a favorite artist of mine, came in for an issue or two, and we created Jack of Hearts (my idea, Keith's visualization) -but the Kung-Fu mag dies shortly after, and I was put on Ironman and Peter Parker, the Spectacular Spider-Man.
I also did fill-ins and mags like Skull the Slayer, but it was on Ironman, my first regular feature with a character whose destiny I could control, that I really began to learn how to plot. Peter Parker was plotted by Archie Goodwin for a time, so all I did was add dialogue and captions, but Ironman was mine. I tried to take a sagging character out of Marvel limbo and build him back up to greatness. Again, I was hampered by lack of editorial interest and George Tuska's extremely pedestrian art, but I think I began to achieve a measure of what I wanted-to invest Ironman/Tony Stark with some semblance of humanity, -before I was taken off the book.